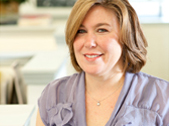 Jeannine (Solimine) Foxx has been a part of Pelham for many years, but it wasn't where she started her life journey. Jeannine was born in Asheville, North Carolina, during one of her dad's (Joe Sr.) minor league baseball road trips. It wasn't until 1972, when her dad hung up his cleats, that Jeannine landed in Pelham.
Jeannine attended Siwanoy Elementary School and then made her way through Pelham Middle School and Pelham High School. College of the Holy Cross was her next stop where she graduated with a B.A. in Psychology.
Not sure what to do with her newfound degree, Jeannine migrated back to the safety of her dad's nest, Rosol Agency. Working for and with Joe Sr. had its challenges, however, under his careful direction, Jeannine learned the commercial side of the business. Twenty four years later, Jeannine uses her accumulated knowledge and expertise to make sure her friends are properly protected by insuring their homes, autos, and lives.
Jeannine will tell you she's not a salesperson, at least not in the literal meaning of the word. She thinks of herself as more of a custodian. "It gives me a great sense of pride that I am able to protect my friend's assets for which they have worked so hard to earn. One car accident with the wrong person plus inadequate insurance coverage can spell disaster and put everything at risk. I mitigate that risk by making sure they have the appropriate coverages and feel great about doing the right thing for people!"
Jeannine resides in Pelham Manor with her husband, Bill, and their three kids, Cassie, Billy, and Erin. When she isn't driving somebody somewhere (track, field hockey, ballet, diving…sound familiar?), she enjoys playing on a tennis team at the New York Athletic Club as well as spending time with her family at the pool and/or beach. Being deeply entrenched in the community, Jeannine has contributed her free time (is there such a thing?) to various organizations including Pelham Children's Theatre and Prospect Hill PTA.
Ask Jeannine to make sure your assets are protected through insurance risk management. Trust her. Let her do "the right thing" for your family!
CONTACT INFORMATION
Email: [email protected]
Office: 914-738-5678
Direct: 914-738-9296
Fax: 914-355-2451